Writing
Vision
Writing is not just about putting pen to paper. It can be the key in unlocking many opportunities in one's life journey. Writing allows children to be creative, curious and develop their confidence whilst allowing freedom to use their imagination in all areas of learning. It encompasses a variety additional skills such as spoken language and physical development which when combined with writing can assist in helping our children to become the innovators of tomorrow.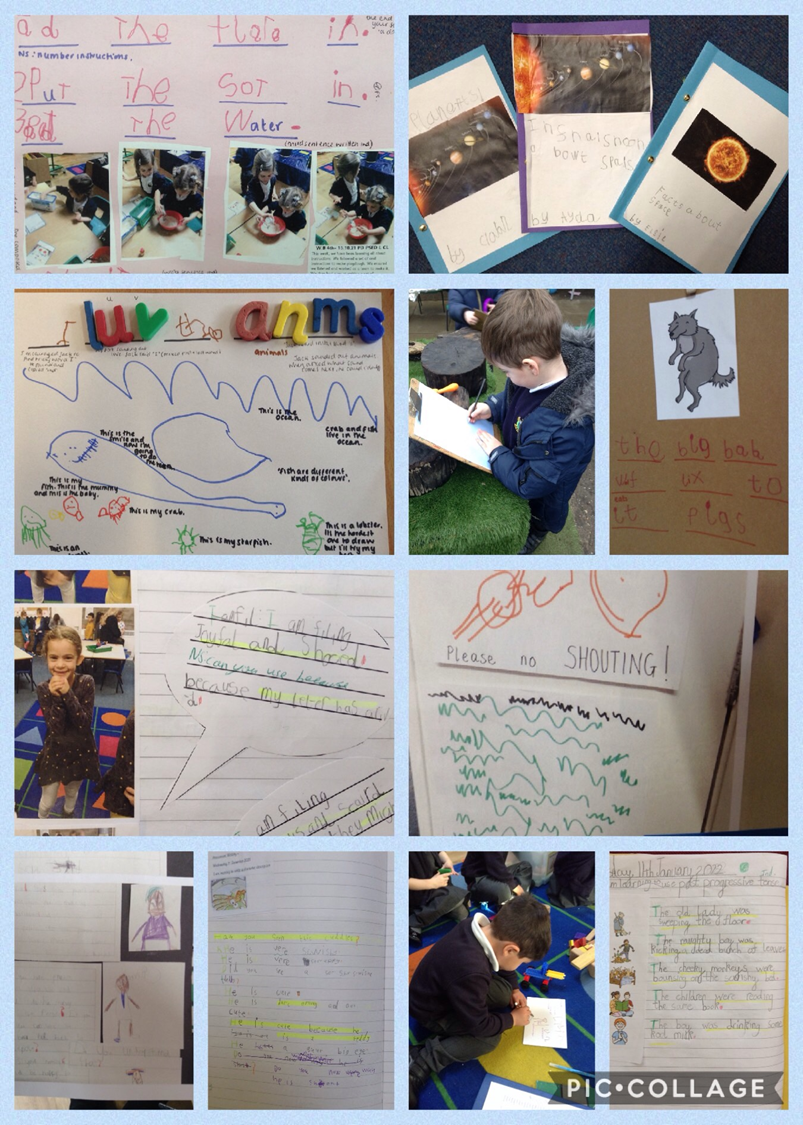 How we teach Writing at St John's
At St John's we provide purposeful, engaging and relevant learning experiences to inspire and excite children in the writing process.
From the beginning of their learning journey, we immerse children in spoken language opportunities such as oral rehearsal and listening activities to help broaden their knowledge of vocabulary and sense of a sentence as well as provide opportunities for early mark making. With the support of daily phonics teaching, purposeful writing experiences and modelled writing, we build on children's prior knowledge and scaffold learning to assist them in writing a sentence. We then offer children the opportunity to apply this knowledge in a variety of genres, developing their critical thinking in their grammar and vocabulary choices.
Following the Early Years Framework and National Curriculum, we ensure children are provided with a broad and balanced writing curriculum, offering them current and diverse learning experiences, using a variety of quality first texts to support this. We use these texts to plan a sequence of lessons in a phased approach, which provides children with the opportunity to be immersed in their text, inquisitive, and learn new skills to support children in the writing process.
Throughout a child's writing journey at St John's, we endeavour to teach children a variety of tools and valuable skills in which allow them to become resourceful, reflective and independent in their writing. These key tools can support children in their journey not only as a child but in their adult life. We ensure that throughout the school, children's writing achievements are celebrated in feedback, displays and in celebration assemblies.