School Council
We believe the school council plays an important role in providing opportunities for our pupils to become partners in their own education and make positive contributions to the school environment and ethos. We aim to do this by allowing children to have a 'voice', hearing and valuing their opinions and ideas. This helps to develop pupils' recognition of themselves as worthwhile individuals with a right to be heard.
At St John's, we believe that feeling valued helps to develop and promote self-confidence, social skills, responsible behaviour towards each other and towards teachers and adult members of staff.
School council helps to develop pupil knowledge, skills and understanding of how to contribute to society as a whole and what it means to be an active citizen. One of the ways we do this is by raising funds for local and wider causes.
The Pupil Voice Book
In each class there is a pupil book, where suggestions for improvement within the school can be placed. These are then discussed at our School Council meetings. Then the school council members will feedback to their respective classes.
Our School Council helps us all to work together towards a common goal. We are learning how to become more responsible and how to play a positive role in our local and wider community.
The School Council Members
At the start of the school year each class choose their school council representatives. The role of the school council representative is to represent their class members at school council meetings.
We are delighted to introduce you to our School Council for the this academic year:
Maple: Zachary and Ayda
Lilac: Alex and Bethany
Willow: Ryan and Polly
Magnolia: Luke and Tori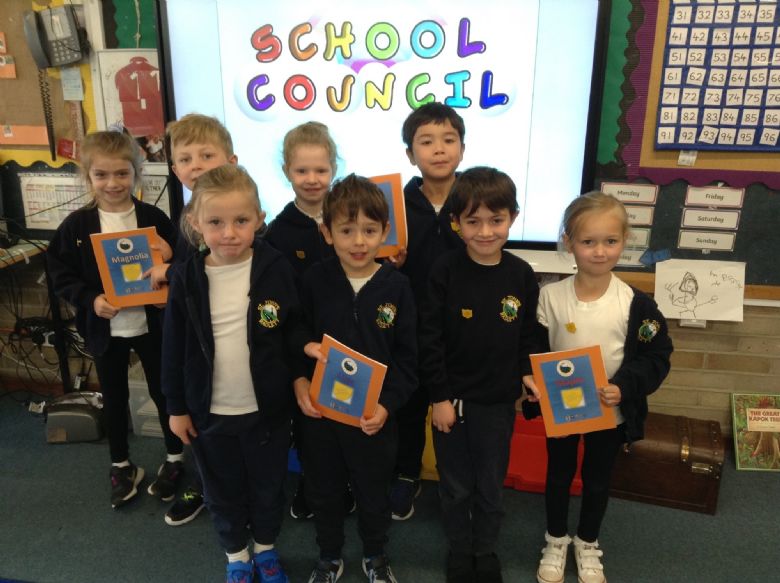 Achievements so far this year 2021-22:
School Council were outside school reminding the adults to park safely around our school. The children made their own posters explaining what adults should and shouldn't do when parking. They spent a long time making their posters bright and eye-catching so lots of people would see them. They were very excited to showing their posters and the School Council got lots of great feedback from the adults.
On Thursday 10th March, School Council attended a governor's meeting in the evening. They presented to the governors about pupil mental health and well-being. They demonstrated some strategies, such as mountain breathing, that we use in the school to help make us calm. They were also able to answer the questions from the governors.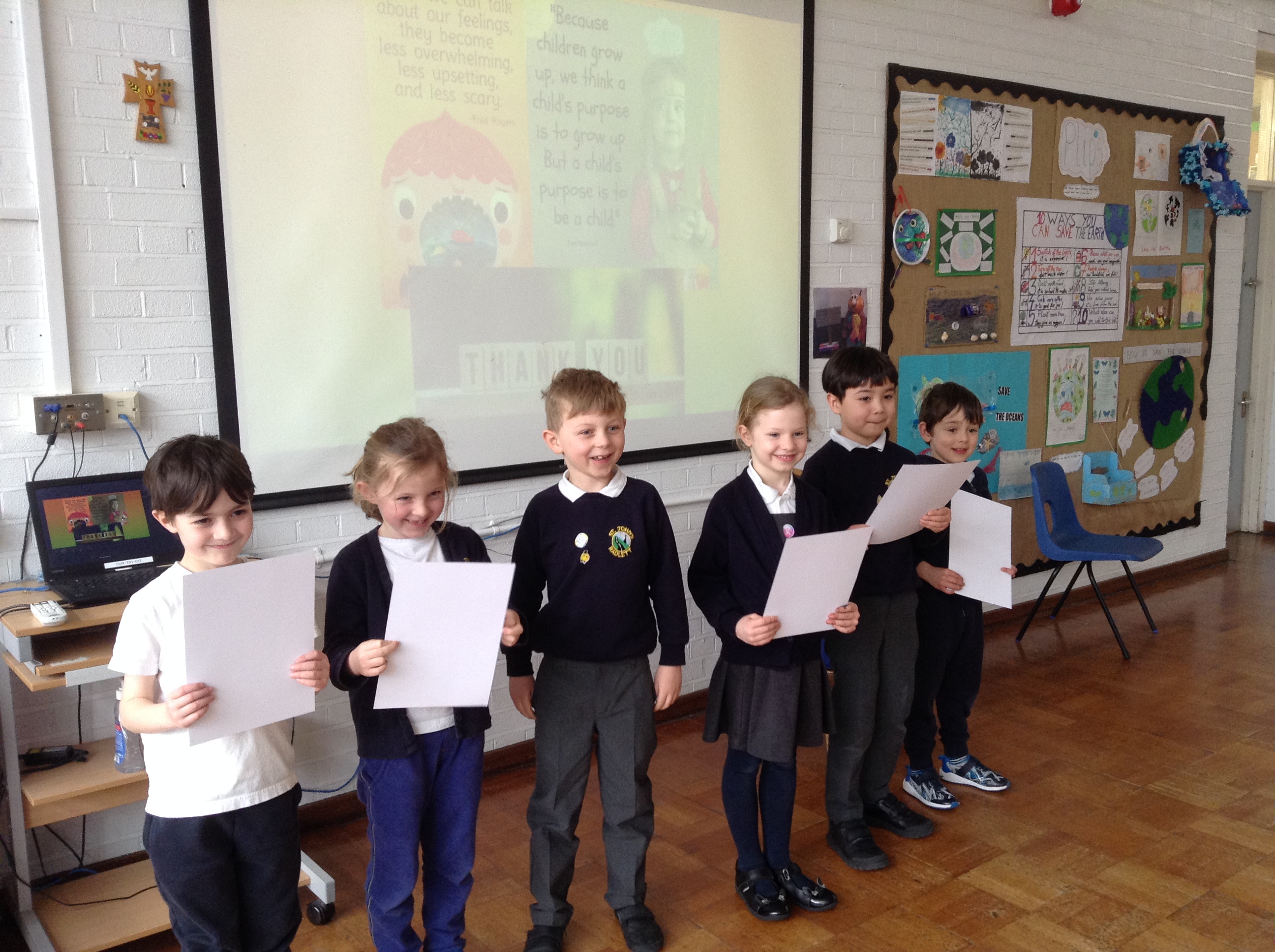 The School Council met with our Local MP, Oliver Dowden. Mr Dowden spoke to the School Council about how their ideas matter in the school and how they are helping others within the school and the wider community by being part of the school council. The School Council also had a chance to ask him about what is like being an MP and was he part of his School Council when he was at school.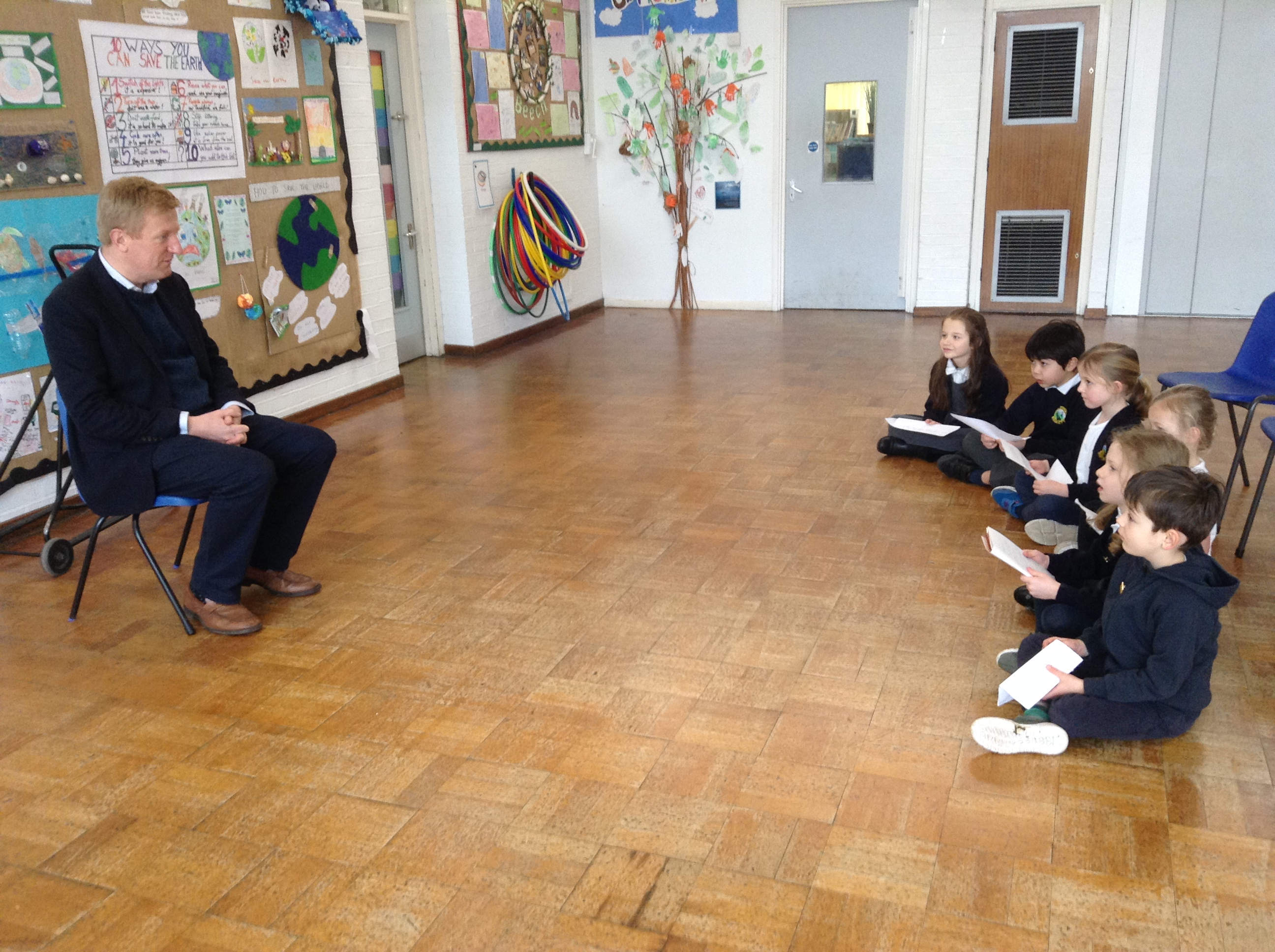 The School Council helped to update the playground equipment which has led to improved playtimes and lunchtimes.
To mark Remembrance Day, School Council helped raise money by selling poppies before and after school each day.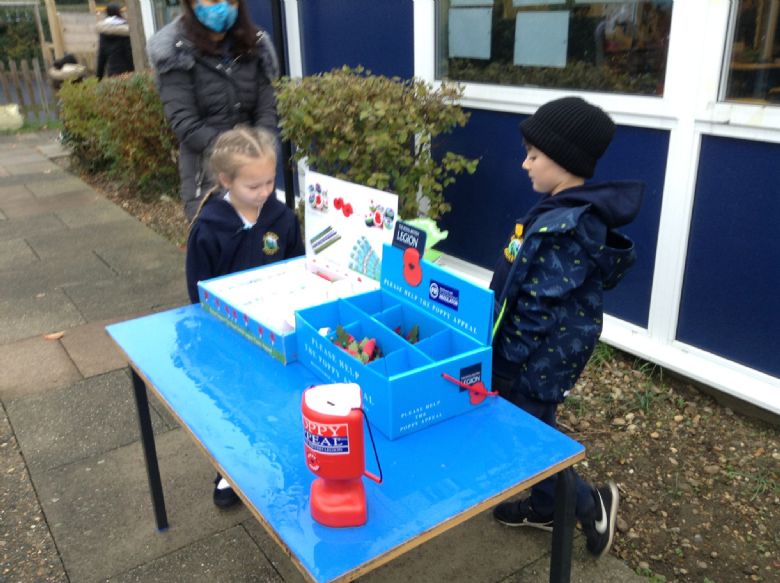 For Children In Need, School Council came up with the idea of asking every child to dress up in something yellow or spotty to help raise money for the charity. The event was a great success.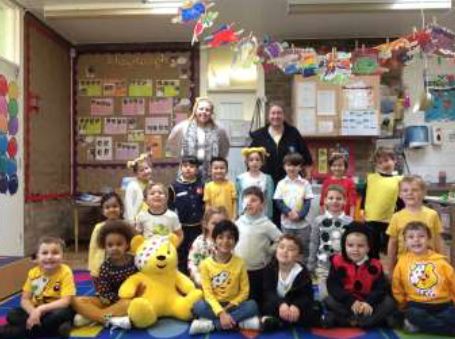 School Council led an assembly focusing on road safety. Each member created their own 'Be Bright Be Seen' poster to reminded children and adults that they should wear something bright when walking in the dark so they can be seen. They also spoke about the importance of holding hands when crossing the road and waiting until it is safe to cross before doing so.