About us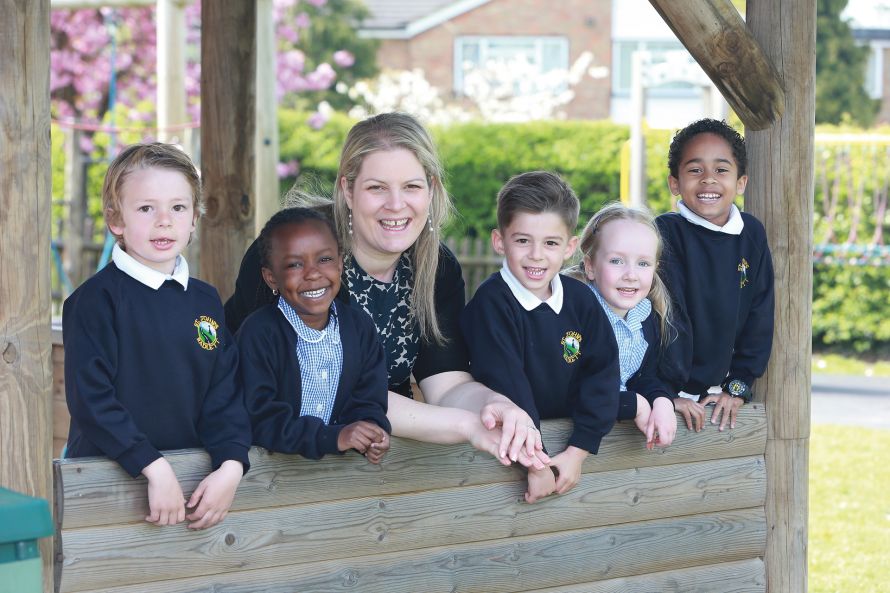 Welcome to St John's C of E Infant and Nursery School. We aim to ensure that excellence and enjoyment is at the heart of all we do and that every member of our school community is equally valued. We are lucky to be an infant school where our young children can grow and develop in a safe, stimulating and supportive environment.
Our school motto is 'HAPPY'. We believe by giving our children the best start to their education they will succeed and achieve their full potential. High expectations, respect, honesty and cooperation are just a few of the values we strive to instil in our pupils. These values are nurtured through our distinctive character.
We welcome and encourage a visit to our school, where you will find happy, enthusiastic, respectful and confident children learning and playing in a safe and stimulating environment. Please contact the school office for details of school visits.
We are a Church school and have close links with our 2 Churches - Christ Church and St John's. We work collaboratively to provide worship opportunities, teaching the children about the Church and also with supporting the local community. We have a value that we focus on each half term including forgiveness, resilience and love that rotate throughout the year. The children develop their social and moral understandings through our school values.
The majority of our children progress from St John's to Fair Field, which is our linked junior school. I am also the Executive Headteacher there which puts me in a privileged position to work with you and your children from the age of 3 or 4 to 11 years old. The move to Fair Field is managed carefully and the children typically stay in the same class with their peers. We have found that this makes the transition to secondary school a much easier step for our children.
At St John's we have a very supportive governing body, an active PFA (Parent, Friends Association) and a dedicated staff. We believe the best education for our children is when parents, carers, governors and staff work together as a team. We look forward to meeting you in the future.
Best wishes,
Alice Aharon
Executive Headteacher