Photography in Year 2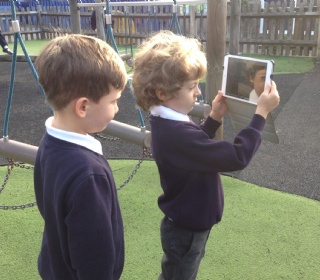 Year 2's have been learning about how to take a photo in their computing lessons.
They have learnt about making sure the object they are taking a photo of is in frame and in focus.
The children, explored whether a photo looks better taking it in landscape or portrait. We also discussed the importance of light, they learnt how to make sure the object has enough light, but not too much light, to take the photo of it. At the end, of the series of lessons, the children explored how to edit their photo to make it look different from the original.