Humpty Dumpty Crime Scene: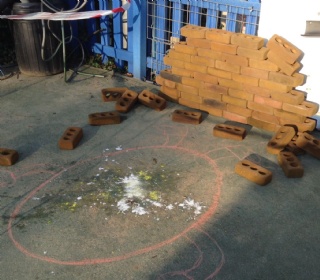 In Reception, a huge crime was committed... Humpty Dumpty fell off the wall. The children had to become detectives to try and solve what happened to him. We ensured we asked lots of questions to help us find out how the crime happened.
We then wrote up our findings in a crime report.