Reception Superhero Day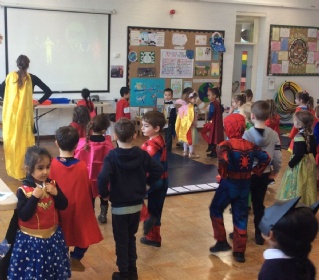 Today Reception recruited many superheroes to help Supertato to find and capture the 'Evil Pea'. The children engaged in lots of different missions and activities such as, find the Evil Pea, making superhero masks and armbands.
The children have had a lot of fun and were given the opportunity to enhance their physical development, creativity and broaden their imaginations.
The children were brilliant superheroes and most definitely helped to save St John's from the Evil Pea.