Planting fun in Year 2!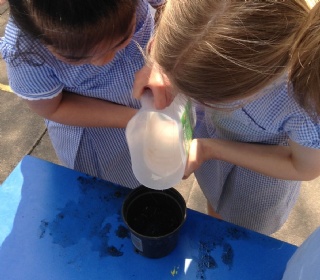 The sun has finally come out for Year 2 to start their plant topic this term! We have started to look at what things plants need to germinate to begin our experiment changing the different conditions and observing their growth each week. Some plants will have sunlight, water and lots of space, some will have no water, some will have no sunlight, and some will be planted into sand! I wonder which one will grow the best?
Take a look at our green thumbed Year 2's.